Take A Pitcher, It'll Last Longer - Letterpress Coaster Pack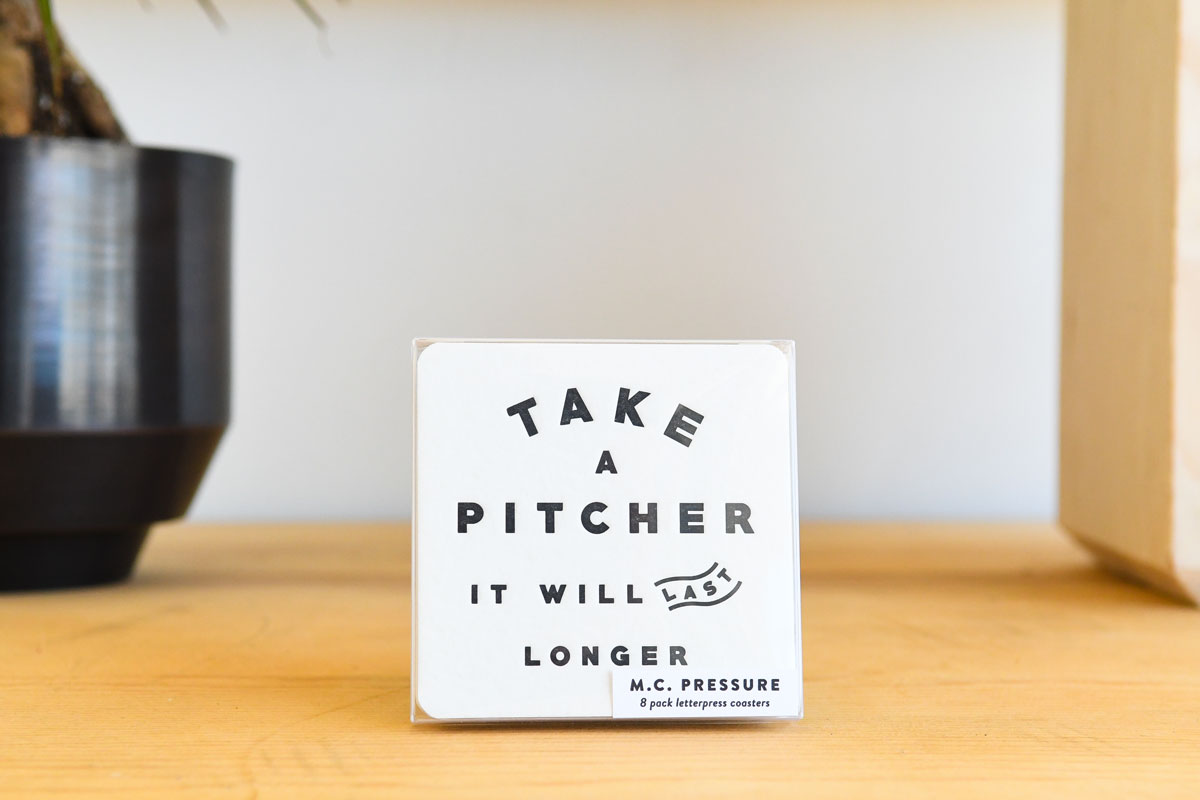 Take A Pitcher, It'll Last Longer - Letterpress Coaster Pack
An Etsy Staff Pick!
Set of Eight 4" x 4" Square Letterpress Coasters
Black Letterpress on White Coaster
Rounded Edges
Packaged in a Clear Box with a Black Letterpress Label
Our team prints each page on a 1958 Original Heidelberg Letterpress. Since letterpress is a hand-done process, each coaster may vary from one another.
© M.C. Pressure